Event:

Date:
Time:
Place:

Fee:



Sharon Joy will share photos and information about her recent trip to
Israel/Palestine, where she participated in dialogue groups, retreats,
and visited with many people who are actively working to promote tolerance
and understanding through groups and projects. She will also speak about
the 4-year old Houston Palestinian-Jewish Dialogue Group and be joined
by a few members of the Houston group who will share their unique experiences.
See SietarHouston for more information.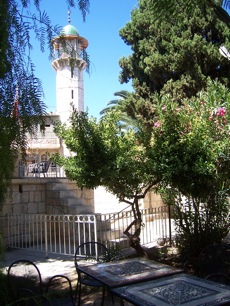 Lecture/Presentation for SIETAR Houston
(Society for Intercultural Education, Training and Research)
Saturday, January 16, 2010
10:00 AM
University of Houston Central Campus, Cameron Bldg. Room #105
Corner of Cullen and Wheeler, Entrance #10
Non-Members: $7.00
SIETAR Members: Free

The Grassroots Peace Process for Israel/Palestine





ORFF Certification Class Level One


will be offered at Northwestern State University of Louisiana in Natchitoches, LA

Dates: June 21-July 2, 2010
Instructors: Cora Bigwood and Sally Trenfield
Contact: joys@nsula.edu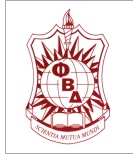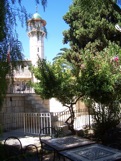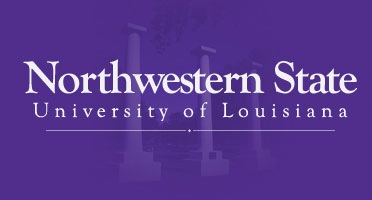 Research Day
at Northwestern State University of Louisiana

Grassroots Collaboration in Israel/Palestine:
Documenting Success and Challenge

Paper by Sharon Joy presented at

2010 Annual Research Day
Thursday, April 15, 2010 9:30 AM
Student Union, President's Room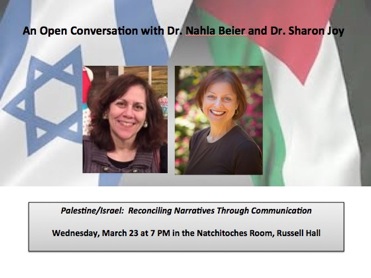 Reconciling Narratives Through Communication:
An Open Conversation with
Dr. Nahla Beier and Dr. Sharon Joy

Northwestern State University of Louisiana
March 23, 2016
It is not always easy to hear narratives that oppose everything that one believes, but it is necessary. Only then can we move forward to find common solutions in which everyone will benefit. S. Joy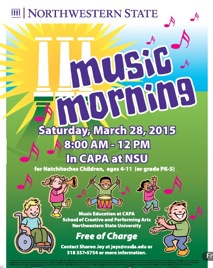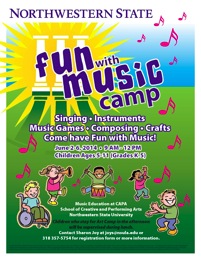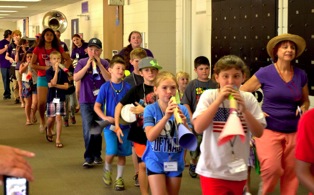 Announcing Joyounds Music Together
2017 Winter Session!

Classes are held at Spark Studio
733 Keyser Ave. Suite 110
Natchitoches, LA 71457

Go to joysoundsmusictogether.com for more information!