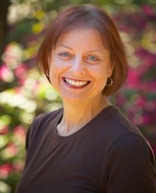 Sharon Joy has been composing, performing and teaching music for over 30 years in a variety of educational and spiritual venues. A published composer, her songs and choral works have been performed by youth and adult choirs across the United States and Canada. Two recordings of her music are available, including the award-winning CD, "We are the Future," an uplifting vocal cantata for young singers. Her works have been performed in such places as Houston's Jones Hall, Wortham Center and the Houston International Festival.

Joy incorporates a variety of languages and cultural styles in her compositions. She is committed to the use of music as a vehicle to uplift and build intercultural relationships. Her music is often heard at gatherings that promote intercultural understanding. She has composed to English, Hebrew, Spanish, Arabic, and Greek texts, and draws upon her travels abroad to capture the authenticity of diverse cultures. She composed
Male and Female Created He Them
and
Ears
in collaboration with choreographer Sara Draper. Joy was the Music Director for Dancepatheatre's
Al Andalus! The Legend
project, a multi-media dance epic, for which she composed several pieces.

Sharon Joy was the founder and facilitator of the Houston Palestinian-Jewish Dialogue Group, which met monthly between 2005-2010. In 2016 She presented a paper on the Use of the Performing Arts in the Israeli-Palestinian Peace Process to the 2006 International Studies Association annual conference in San Diego. She has also made presentations at the
Phi Beta Delta Honor Society for International Scholars
conference and served as president of the University of Houston chapter of Phi Beta Delta. She is the recipient of the 2005 Phi Beta Delta Outstanding Faculty Award for International Scholars. Joy is the Chapter Coordinator and President of the Etu Mu Chapter of Phi Beta Delta at Northwestern State University of Louisiana.

While living in Israel for four years, Joy developed profound ties to the region and its peoples. Fluent in Hebrew, she is studying Arabic to prepare herself for Palestinian-Israeli peace projects in the future.

Joy earned her D.M.A. (Doctorate in Musical Arts) at the Moores School of Music, University of Houston, where she served on the music education faculty, as Assistant Director of Graduate Studies, and as coordinator of music teacher certification. Her doctoral dissertation was on "Original Student Operas" and the curricula that are used to guide students in the creation of original operas. She has been trained in the OPERA America's Music! Words! Opera! curriculum and the Metropolitan Opera Guild's Creating Original Opera curriculum and has facilitated the creation of over 30 original operas. She served as a teaching artist for Houston Grand Opera in that capacity. Joy has completed Level One in Orff Certification and the Music Together Teaching Training course.

As a music educator, Joy has been a frequent clinician and presenter at professional conferences. Her specialties are elementary and early childhood music education and her philosophical leaning in education is that of social constructivism. She has taught music in both public and private schools in Houston, Texas and has conducted school and community choirs for children and adults. She has presented at the conference of the Northeastern Division of
NAfME
(The National Association for Music Education), Texas Music Educators Association conference, Louisiana Music Educators Association Convention, International Studies Association Conference, Gulf Coast Orff Association,
Phi Beta Delta
Honor International Honor Society conferences, and Society for Intercultural Education, Training and Research (SIETAR), and has been a clinician for public school districts and educational organizations. For many years she presented the Music is Basic training for Houston Independent School District elementary teachers through Project Grad.

As a singer/songwriter and performer, Sharon Joy has shared her music across the US and overseas. She has performed in synagogues, churches, interfaith gathering and retreats, festivals, and a variety of intercultural and spiritual events. Her songs bring people together and she is often asked to perform at special events and ceremonies.

She is presently Associate Professor of Music Education at
Northwestern State University
of Louisiana in
Natchitoches, Louisiana
. Professional affiliations include NAfME, Louisiana Music Educators Association, Phi Beta Delta Honor Society for International Scholars, ASCAP, The MayDay Group, and The College Music Society.