Sharon Joy has composed several works in collaboration with Sara Draper for Dancepatheatre.


Al Andalus! The Legend
Al Andalus! The Legend
is a multi-disciplinary original "dance epic" that celebrates the legendary golden age in medieval Spain during the eight hundred years of Arabic reign in Andalusia. (711-1492) Through an artistic combination of music, dance, multi-lingual narration, and multi-media, this concert-length production depicts the vibrant exchange of knowledge and cultures, the advances in sciences, math, philosophy, and the arts, and the spirit of tolerance and cooperation among Muslims, Christian, and Jews of the era. A fictional story set in the 10th century court of Caliph Abd Al-Rachmann III interweaves characters based on historical figures of the period.

The project was conceived and directed by Houston choreographer and Artistic Director Sara Draper and Music Director Sharon Joy. The music for this project was chosen from Arabic, Sephardic, North African, Medieval Northern Spanish, and contemporary sources. Additional music was composed to reflect and synthesize the authentic musical styles of the geographical and historical period.


Original music for this project
Dance of the Scholars
Los Escalvos de
Ti
empo
Tatafataha Zahara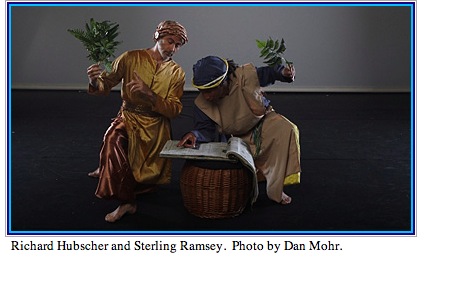 Ears for Life Museum, 2003

This work combines narration, vocal harmonies and a variety of ethnic instruments (harp, sitar, calimba, nay, percussion), providing a soundtrack to a moving dance-theatre work that explores patterns of listening.


Male and Female Created He Them, 1996

This stirring a cappella work for soprano and tenor is based on biblical texts in English, Hebrew, and Greek. Although it was created for a dance performance, it has been performed for recitals and weddings.